!LINK REL="alternate" TITLE="RSS" HREF="http://feeds2.feedburner.com/fmcnews" TYPE="application/rss+xml" />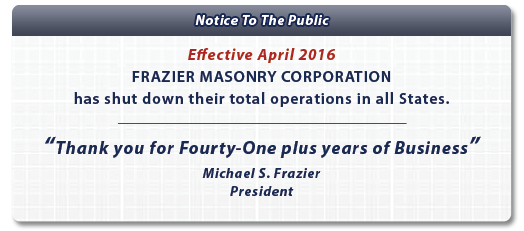 Frazier awarded 380,000 SF tilt-up project in North Las Vegas

19 May 2015

The groundbreaking ceremony was held and construction is officially on the way for a massive new distribution facility, LogistiCenter Cheyenne in North Las Vegas, Nevada. Frazier is proud to partner with United Construction Company to provide structural concrete and tilt-up wall construction for the 380,000 SF warehouse expected to be complete by October 2015.

The "can do" attitude and the ability to make and meet commitments by every one of your team contributed greatly toward making this a successful project. We look forward to the opportunity to work together in the future.


- David Yung - Ledcor Construction Inc.